🌺 व्हाट्सएप ने कोरोना वायरस से संबंधित जानकारी मुहैया कराने के लिए लॉन्च किया "Coronavirus Information Hub"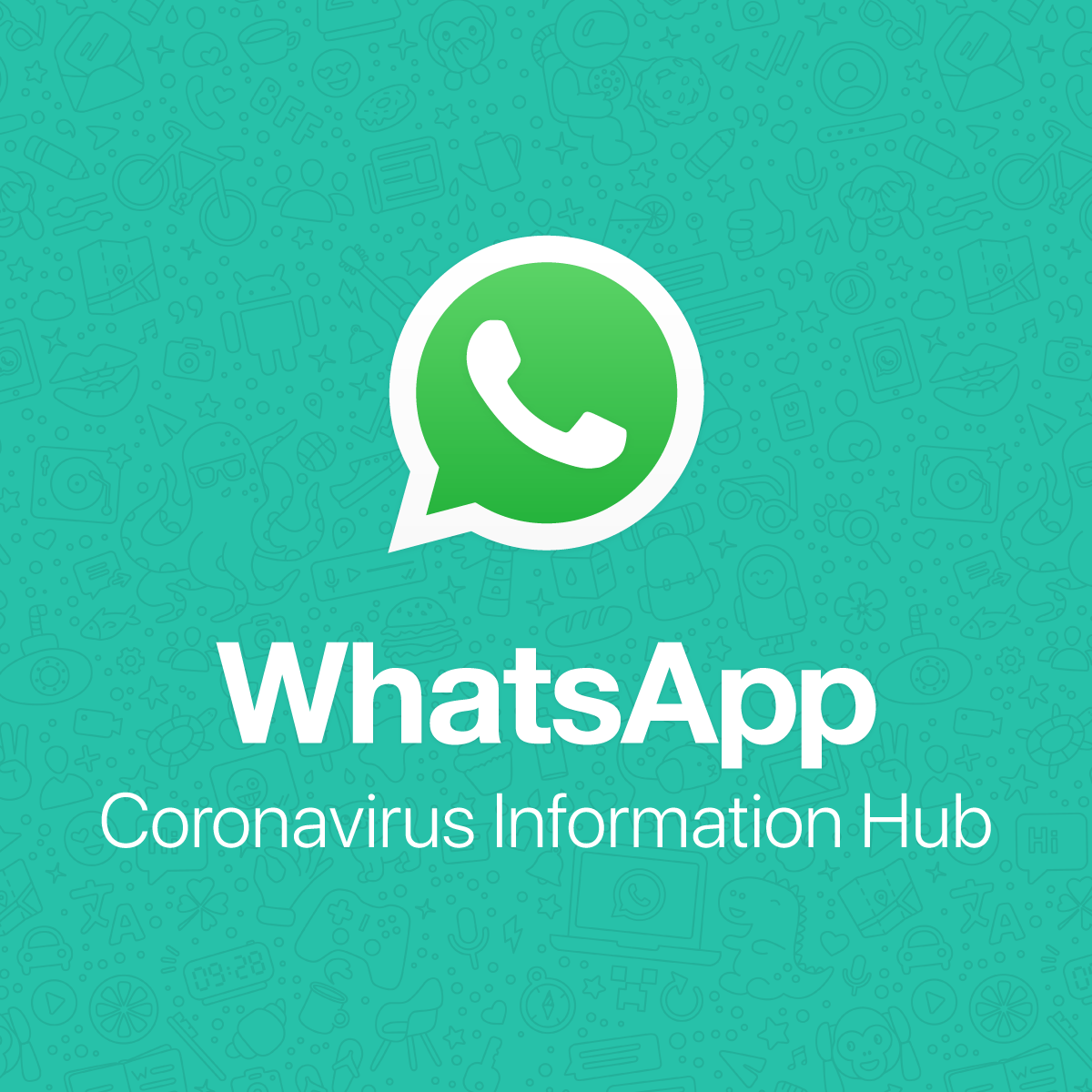 How WhatsApp can help you stay connected during the coronavirus (COVID-19) pandemic
WhatsApp has launched "WhatsApp Coronavirus Information Hub" for information related to corona virus globally. WhatsApp has launched this chatboat in association with the World Health Organization (WHO), United Nations Children's Fund (UNICEF), and the United Nations Development Program (UNDP). The hub has been launched with the objective of providing simple, actionable guidance for health workers, teachers, community leaders, nonprofits, local governments and local businesses dependent on WhatsApp for communication. It has also been started to prevent rumors from spreading and to provide accurate health information.
(व्हाट्सएप ने वैश्विक स्तर पर कोरोना वायरस से संबंधित जानकारी के लिए "WhatsApp Coronavirus Information Hub" को लॉन्च किया गया है। व्हाट्सएप ने इस चैटबोट को विश्व स्वास्थ्य संगठन (डब्ल्यूएचओ), संयुक्त राष्ट्र बाल कोष (यूनिसेफ), और संयुक्त राष्ट्र विकास कार्यक्रम (यूएनडीपी) के साथ मिलकर शुरू किया है। इस हब को संचार के लिए व्हाट्सएप पर निर्भर रहने वाले स्वास्थ्य कार्यकर्ताओं, शिक्षकों, सामुदायिक नेताओं, गैर-लाभकारी संस्थाओं, स्थानीय सरकारों और स्थानीय व्यवसायों के लिए सरल, कार्रवाई योग्य मार्गदर्शन प्रदान करने के उद्देश्य से लॉन्च किया गया है। साथ ही इससे अफवाहों को फैलने से रोकने और सटीक स्वास्थ्य जानकारी उपलब्ध कराने के लिए शुरू किया गया है।)
In addition to launching the WhatsApp Coronovirus Information Hub, WhatsApp has also announced a donation of US $ 1 million to the International Fact-Checking Network, a coronovirus testing organization. The donation aims to support investigators under the #CoronaVirusFacts Alliance, which extends to more than 100 local organizations worldwide.
(व्हाट्सएप कोरोनोवायरस इंफॉर्मेशन हब लॉन्च करने के अलावा व्हाट्सएप ने कोरोनोवायरस की जाँच करने वाले संगठन इंटरनेशनल फैक्ट-चेकिंग नेटवर्क को एक मिलियन अमेरिकी डॉलर की राशि दान देने की भी घोषणा की है। इस दान का उद्देश्य #CoronaVirusFacts Alliance के तहत जाँच करने वालो का सहयोग करना है, जो पूरे विश्व में 100 से अधिक स्थानीय संगठनों तक फैला हुआ है।)